On the 31st of July I went up to London for my first Double Show Day, the first show I went to see was the Dolly Parton musical 9to5! Here's my review of the show!
As I said this musical is Dolly Parton's musical; the story is based on the 1980 movie of the same name that Dolly starred in. Then Dolly wrote all the songs so it could become a musical. Originating off-broadway in 2008 then transferring to Broadway in 2009 and then the West End at the start of 2019.
The story of 9to5 mainly follows 3 girls Violet (Caroline Sheen) Judy (Amber Davies) and Doralee (Natalie McQueen) as they deal with their extremely sexist boss Franklin Hart Jr (Sean Needham). As they reach boiling point, they plan to kidnap Mr Hart and get their own back on him, whilst secretly forging his signatures to help make the workplace a better and more equal place.
I have to say I enjoyed this musical much more than I was expecting! Having heard a lot of mixed reviews for this musical I was unsure what to think, but I loved it! I'd put it on par with Waitress on my list of musicals that I've seen. Was it the best musical I've seen? No. But was it enjoyable and feel good? 100%.
I think the thing people might have an issue with is the sometimes overly sexual jokes, but are we really pretending that wasn't what happened back then? It's still fairly recent that women have been respected in their jobs, and I'm sure that in some trades this kind of sexism still goes on and to think it doesn't is ridiculous. So whilst there were sexual jokes, I felt that they belonged and didn't find them overbearing with it being a 'period' piece. Think of it as similar to the racist undertones in Hairspray whilst it is old fashioned now it wasn't back then.
The Cast
Now we've been over the story lets dive into the wonderful cast I saw!
First up is the main girl Caroline Sheen who played Violet Newstead the senior office supervisor. She dreams of being a manager one day which in a male-dominated world of office work in the 1980s was seen as a fever dream at most (even though she practically runs the office from her desk).
I thought Caroline was great in the role! You rooted for her and wanted Franklin (Sean) to give her the promotion she so badly deserves.
Caroline had such strong vocals! I wish we got to hear more of them in another solo number rather than duet/ensemble numbers because I loved the song One of the Boys (Gave me Chicago vibes)! I also loved her friendship with Judy and Doralee (Amber&Natalie) it radiated off them during the numbers Hey Boss and Shine Like the Sun and was extremely enjoyable to watch!
Next up is Amber Davies: Let me just say wow! She has some pipes! I was a bit apprehensive, I'm not gonna lie, you never know what you're gonna get when they cast a tv personality/actor in shows…looking at you Peter Andre as Teen Angel…but Amber smashed it! Her characters arc in the musical was probably my favourite; Judy starts off having just broken up with her husband and having to find her first job (rather than being a stay at home housewife), she arrives at the office down and almost timid but by the end of the musical she has blossomed into a strong woman. Even when her (rightly named) ex- Dick tried to come back into her life, she told him no and realised she does not need a man in her standout solo song Get Out and Stay Out.
Speaking of that solo number…wow! I adored that song it is such an empowering song to belt out. Amber's vocals in the number were perfect, you felt every word that she belted, I can't praise Amber as Judy enough! Also can someone PLEASE cast this girl in Les Miserables when it comes back?!
Next up is Natalie McQueen who played the country girl Doralee who is the secretary to Mr Hart. At the start of the musical she is misunderstood due to a false rumour that she was sleeping with Mr Hart. This no-nonsense country gal turns out to be a great member to the group, especially after her solo song Backwoods Barbie where she sings about being more than just her looks.
Natalie has a KILLER voice! Backwoods Barbie was one of my favourite songs from the musical because of that, She is also hilarious as Doralee, I loved all of her witty side comments, they made me laugh out loud, but she also brought such heart to the character of Doralee which I'm sure not everyone could bring to the role, same as with Caroline and Amber she had great chemistry with the other girls and I adored her in every scene that she was in!
Next up is the wonderful Bonnie Langford! Let me just say…she can MOVE! Like she's 56 now and is still doing these killer moves!
Bonnie plays an older character is called Roz…she's in love with Mr Hart and will often spy on the girls and report back to him with any information she overhears the girls say.
This legend was amazing! She has two songs one being 5to9 and the other being Heart to Hart where she does this extravagant number about how much she loves Mr Hart and wants to be with him. Her vocals in that song were one thing but her dance moves in it were another! She's not the youngest in the cast but that doesn't stop her moving like she's one of the young ones, she can high kick and split! Excellent performer!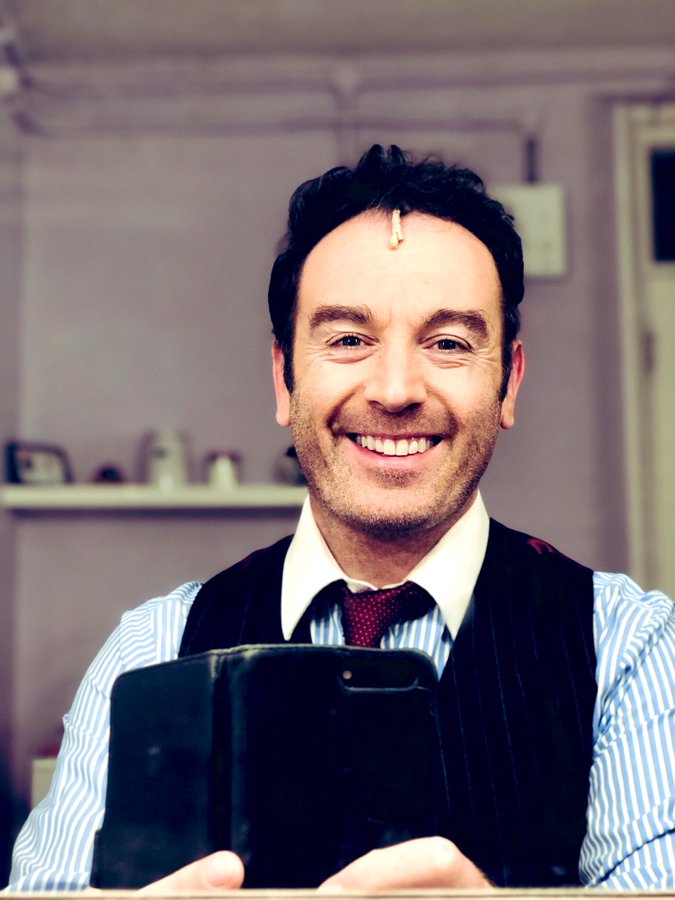 Lastly but by no means, least its Sean Needham as Franklin Hart Jr
I love me some good understudy action and Sean was no different!
Franklin Hart is the sexist and self-centred company manager who Violet had trained and then got promoted ahead of her. He spends his time perving on Doralee and making the girls' life hell.
Whilst you despise Franklin I liked seeing Sean portray him, he has a great voice which was shown in his two songs (Here for You and Always a Woman).
I feel bad saying this but I loved the girls getting their own back on him, he just did a great portrayal of being the hateable boss!
Seats
I just want to quickly mention our seats, we booked this as a surprise matinee the day before we were going up to see Mamma Mia (keep an eye out for that review! Coming soon!)
That being said they weren't the best; they were Grand Circle row A seats 3 and 4, whilst they were sold at restricted, we didn't know-how restricted they were…If you sat normally you could see 80% of the stage, you just missed the front of the stage, but if you sat upright or were able to peek between bars you were able to see more of the stage. It was also quite high so its completely up to you if you would book these tickets. They were great cheap seats to get a feel for the show.
Overall
Overall I loved this fun upbeat musical! As I said it wasn't the most spectacular musical out there, it was a fun and feel-good musical that I would recommend! It has a fun soundtrack and an equally fun story. If you're like me and don't know what to think I would 100% recommend seeing it, you'll be surprised at how fun it is!
If you like the sound of this musical and would like to book tickets you can book them below!
Get your tickets for 9to5 here!
If you want to buy a recording of the show to listen to you can do so here;
https://amzn.to/3nxmhnJ – 9 to 5 the Musical – West End Cast Recording [Live]
(As an Amazon Associate I earn from qualifying purchases)